St. Joan of Arc "Born to do this" women's scoop neck t-shirt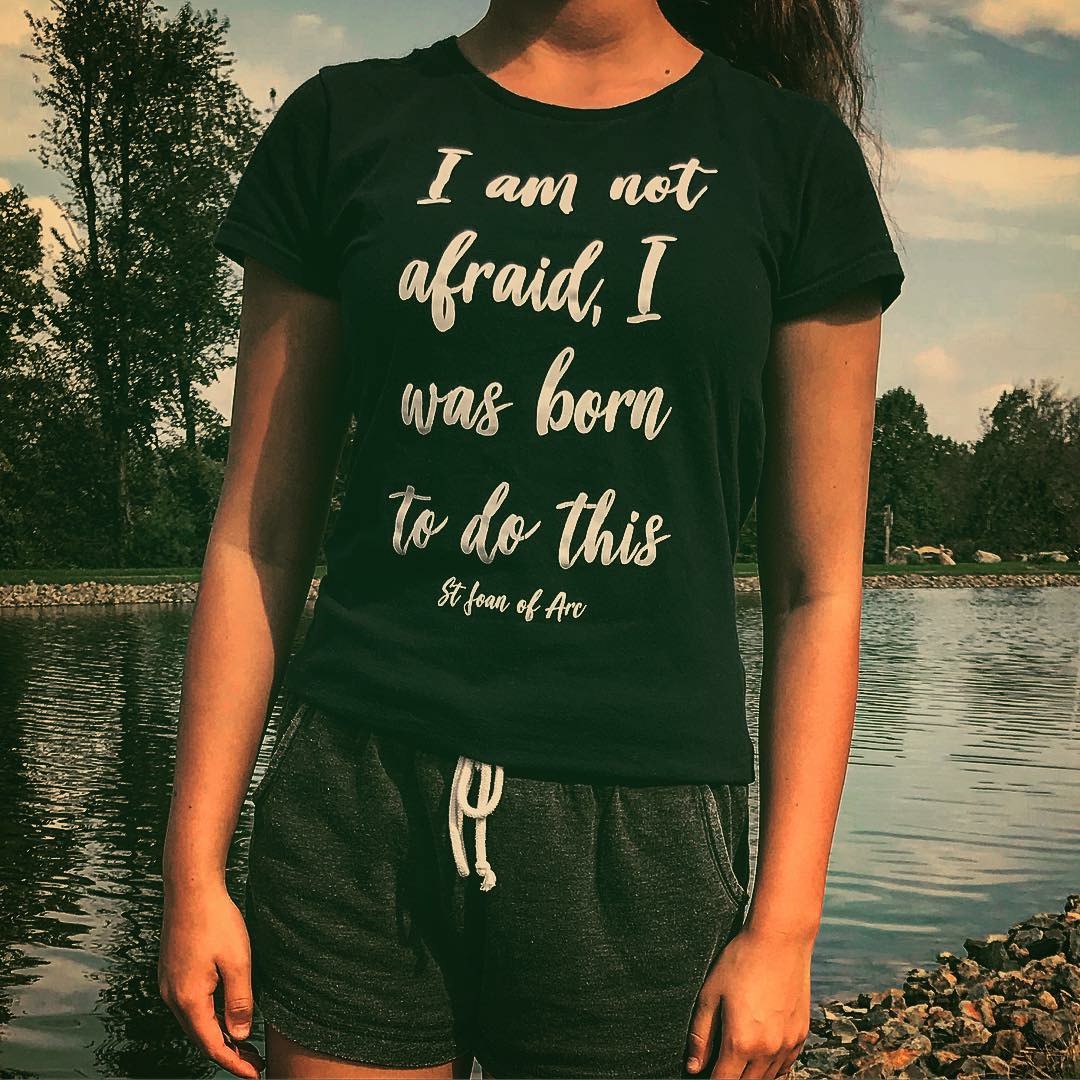 St. Joan of Arc "Born to do this" women's scoop neck t-shirt
St. Joan of Arc women's soft featherweight scoop neck t-shirt
"I am not afraid…I was born to do this" St. Joan of Arc.
The abbreviated quote, summarizes the brave young woman's fiat in response to the divine call she received at the age of 13. The full quote from the saint as she was leaving Vaucouleurs to begin her mission to save France, she was asked by a woman: "How can you make such a journey when on all sides are soldiers?". Joan responded, "I do not fear the soldiers, for my road is made open to me; and if the soldiers come, I have God, my Lord, who will know how to clear the route that leads to messire the Dauphin. It was for this that I was born!"
St. Joan of Arc was a young women of great faith and she always looked to God for her strength. May we too be strengthened in our resolve to follow God's call, wherever it may lead us. Lord, please give us courage and holy boldness to do your will and to always remember to draw from You, where our strength lies. Keep praying."I was born to do this!" Peace†
Shown in navy with white print:
3.2 oz., 100% ring-spun cotton, pre-shrunk

Semi-fitted contoured silhouette

personally hand printed for you and shipped from New Jersey

designed by Brother John/Juan @proudcatholiccompany
Tag us in your wear on Instagram or Facebook @proudcatholiccompany - Evangelize with us!